An Overview Of Construction
---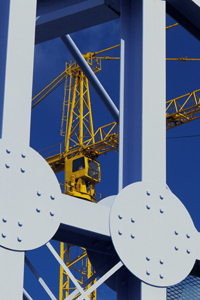 Tracy, Stilwell & Parrinello, P.C. has extensive experience in construction litigation.  The firm regularly represents homeowners, commercial building owners, general contractors, medical and other professionals in cases involving all aspects of construction, including breach of construction contracts, indemnity, payment claims and enforcement of lien rights, and construction defects.  We have successfully litigated construction cases related to single family homes, multi unit condominium buildings and apartments, and commercial and industrial development.
We Help you Understand the Complex Construction Litigation Process
Given the wide range of complexity of construction litigation, Tracy, Stilwell & Parrinello, P.C. focuses on early evaluation of contractual duties among the involved parties as well as analysis of the value of claims in order for our clients to obtain the best possible resolution of their cases without undue expense or delay.  To this end, Tracy, Stilwell & Parrinello, P.C. regularly works with teams of experienced experts, mediators and arbitrators in order to effectively resolve disputes as economically and expeditiously as possible.  Tracy, Stilwell & Parrinello, P.C. is a leader in the construction litigation industry on Staten Island and has gained a reputation among judges, mediators, opposing counsel and insurance carriers as aggressive advocates for our clients. While the firm is always pushing for the best possible pre-trial resolution of a case, the firm is committed to aggressively representing its clients in jury trials, bench trials and arbitration when warranted.
Tracy, Stilwell & Parrinello, P.C. recognizes that many construction cases turn based upon interpretation of indemnity agreements, "flow down" provisions and other risk transfer mechanisms, and to this end, the firm stays abreast of new case law and statutory changes which impact the firm's clients. The firm provides up to date, real world evaluations of indemnity clauses and other contractual obligations for its clients.
Highly Experienced in Construction Litigation
For our general contractor/developer clients, Tracy, Stilwell & Parrinello, P.C. aggressively pursues contractual defense and indemnity obligations which may be owed by the specialty contractors and materials suppliers hired for the project, as well as the enforcement of additional insured rights the client may hold under its agreements with these same specialty contractors and suppliers.
For our specialty contractor/material supplier clients, Tracy, Stilwell & Parrinello, P.C. analyzes and aggressively defends claims premised on contractual indemnity and defense obligations which inappropriately attempt to transfer responsibility for design defects or construction defects caused by the work of others, whether it be by the business or homeowner or by the general contractor/developer.
For our homeowner/commercial property owner clients, Tracy, Stilwell & Parrinello, P.C. is highly experienced in utilizing expert witnesses and repair contractors to investigate and identify potential construction defects and to develop the cost of repairing such defects to prepare the strongest possible case against the general contractor/developer and to obtain the compensation necessary to compensate the client to repair the defects and other consequential damages, including business interruption, relocation and protection and storage of contents.
We Put our Clients First
Another significant area of the firm's construction litigation practice is the enforcement of lien rights and other contractual and non-contractual obligations to ensure that Tracy, Stilwell & Parrinello, P.C.'s contractor clients receive full payment for the labor and material supplied for the benefit of homeowners or commercial property owners who inappropriately refuse to pay what is owed for the work which is been performed by the firm's client. Tracy, Stilwell & Parrinello, P.C. has successfully obtained a number of awards for its clients through jury trials, bench trials and arbitration in such circumstances.
We pride ourselves on recognizing that each case is unique and each client of the firm has different needs. Each member of our team works diligently to meet the needs of our clients and resolve cases to our client's satisfaction through creativity, advocacy and results-oriented representation.
Related Articles
Related Topics