An Overview Of Insurance
---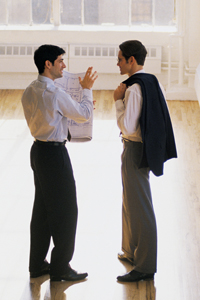 Tracy, Stilwell & Parrinello, P.C. has successfully obtained recoveries for many personal and commercial policyholders from insurance companies. Personal service, a commitment to excellence, and achieving outstanding results are the hallmarks of our practice.
Clients benefit from more than 60 years of combined legal and insurance industry experience when they hire us.  They see how our passion for quality and tenacity contributes to the results they expected when they hired the firm to enforce the promises the insurance company made to them.
Our  lawyers protect the rights of medical providers when they are sued by auto insurers seeking a refund of monies previously paid. We also prosecute lawsuits to pursue denied no-fault insurance claims for medical care. We represent medical providers seeking to collect on denied health insurance claims. The firm's health insurance attorneys also aggressively defend medical providers when health insurers seek to conduct audits (retrospective reviews) to try to recoup monies previously paid to the medical providers.
Tracy, Stilwell & Parrinello, P.C. serves a wide-ranging clientele that seeks highly experienced counsel at any stage of an insurance problem.  Our insurance attorneys handle claims management, investigations, lawsuits, settlements, trials and appeals in various areas of insurance law.
Related Articles
Related Topics