John J.Tracy, Esq.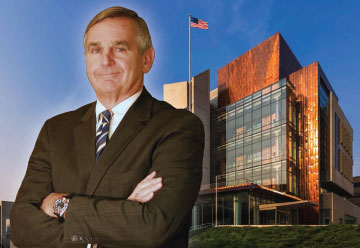 Reviews
Desde que se graduó de la Universidad de Lehigh en 1976 y New York Law School en 1980, el Sr. Tracy ha ganado una gran experiencia en la práctica de la ley — particularmente en el área de casos de lesiones y negligencia personales. El Sr. Tracy era un investigador y luego un abogado litigante para Consolidated Edison Company de Nueva York desde 1976 a 1986.
En 1985, ingresó en práctica privada como un abogado de Litigios Personales y Negligencia Medíca y asociado con John S. Zachary, P.C. (mas adelante Zachary y Tracy; y ahora Tracy & Stilwell & Partners P.C.) Se ha especializado en ensayos de casos complejos de lesiones personales, incluyendo las acciones de negligencia profesional (médica, dental, de arquitectura y legal), en representación de ambos demandantes y demandados en Staten Island, Brooklyn, Manhattan y los condados circundantes.
"In 2009, our mother was killed by a "so-called" Doctor (We refuse to call him Doctor). It was an extremely difficult case, and, it came to trial the summer of 2015. We cannot thank the Law Firm of Tracy, Stilwell & Parrinello enough. The entire law firm worked diligently for six long, hard years. They were professional, courteous, compassionate, and, kept us apprised of everything they were doing. In addition, they became like family..."
The Siryk Family
(More)

Reviews
(More)

Reviews